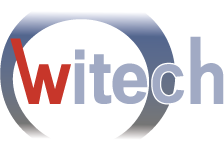 Extrusion welders
MUNSCH extruders are devices for plastic welding using an additive materials, mainly for welding of PE, PP, PVC, PVDF, ABS, PA, PFA and Nylon. These devices are compact in design and due to their dimensions and weight are prefered to use them on building sites. They are supplied in several features, each one with different output, suitable for thick-walled materials (wall thickness over 6 mm).
Extrusion welding principle
This is progressive alternative of welding using additive materials mainly for thick-walled materials. Basic material heating is ensured by hot air, but the additive material is melted and pressed (extruded) by feeding screw.
Before welding itself, a welding surfaces treatment is necessary - depending on welded material wall thickness (or joint type) it is necessary to do sideway cut in "V" shape (wall thickness up to 6 mm), or "X" shape (wall thickness over 6 mm) and of course surface cleaning. The welded surface is shaped by welding heel from PTFE, and input material can be used welding wire or granulated material.
MUNSCH product portfolio including:
extruders for tanks welding MUNSCH-B
extruders for plastic sheets welding MUNSCH-D
welding wedge devices for plastic sheets welding WEDGE
---
MUNSCH product portfolio including: